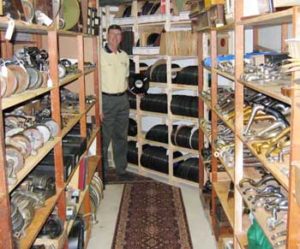 If it's broke, Brian Nix will Fix!
Brian Nix, has more than 125 feet of phonograph and gramophone parts!
Brian Nix has more than 100 spring driven Gramophone and Phonograph Motors!
Motors are disassembled, cleaned in the 20 gallon parts bath, inspected for damage, springs repaired and assembled;
Most broken springs are repaired whether broken at the outer or inner end;
New springs are installed should you need one;
Stock room has most motor parts;
Over 100 motors in stock;
Edison Diamond Disc motors and parts;
Replace worn gears.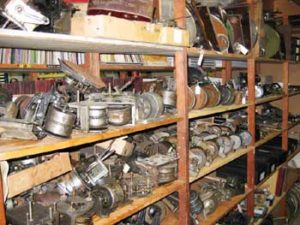 Dr. Brian has over 80 Reproducers and Tone Arms
Rebuild reproducers with new mica, gaskets and balance springs if needed;
Rebuild exhibition and Victrola no. 2 reproducers;
Centre screw waxed like original;
Repairs to most broken tone arm brackets;
Floating reproducers repaired;
Sapphire and diamond needles installed;
Miscellaneous parts.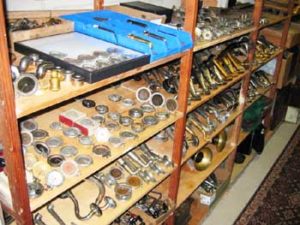 Brian Nix's work shop has all the parts to fix what's ailing your vintage phonograph or gramophone
Governors
Rebuild or repair governors as needed;
Bearing ends are repaired if broken off;
All size governor springs and weights on hand.
Turntables and Cranks
80 Turntables;
80 Cranks – male and female.